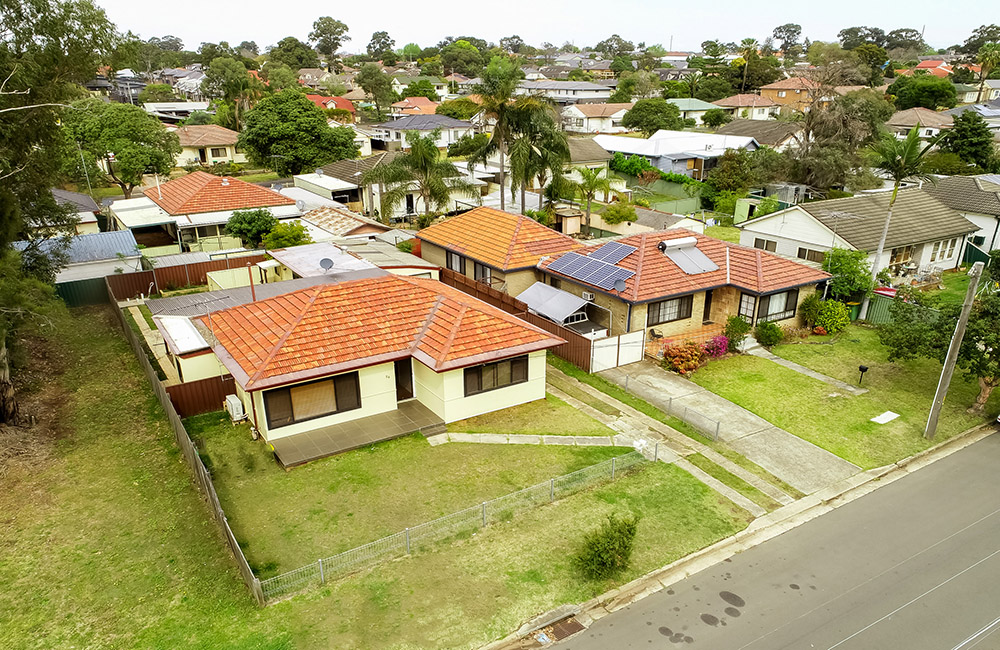 Invest now with Immediate Returns & Develop later (STCA)!
Other
Sold
- St Marys
NSW
Fantastic opportunity has arisen for two lots to be purchased in one line. Opportunity to subdivide and perfect site for 4 duplex homes (STCA)
Features include:
– Two lots to be sold in one line
– Identical lot size of 486.9 sqm each
– Level land with only three neighbours, 1 on the right and two at the rear.
– Future possibility to extend site and purchase additional land adjoining to 24 on the left hand size (STCA)
– Option to buy now with immediate rental returns, over two titles and 3 tenancies
– Lot 24 – Comprises of Free Standing House with 3 bedroom house at the front + separate self contained granny flat at the rear – Approximate combined weekly rental return: $700 per week
– Lot 26 – Comprises of Free Standing House with 2.5 bathroom & inground swimming pool – Projected weekly rental return of: $500 per week
– R3 Medium Density Residential Zoning
– Buy now, lease now, plan now, develop later (STCA)
The new Airport Rail Line is also coming along to St Marys!
Western Sydney International (Nancy-Bird Walton) Airport (also known as Western Sydney Airport) is the proposed site for the second Sydney airport, located within the suburb of Badgerys Creek. The Airport is planned to have 24 hour and curfew-free operations
Construction of Stage 1 of the Airport began on 24 September 2018 and is expected to be complete by December 2026.
The airport's location is situated 44 kilometres (27 mi) west of the Sydney CBD and 41 km (25 mi) west of Sydney Kingsford Smith Airport. The site lies 13 kilometres south of the Penrith CBD and 19.2kms to St Marys.
The Federal Government claims the initial construction phase is expected to generate around 4,000 jobs, the airport development is expected to create 35,000 jobs by 2035, increasing to 60,000 jobs over time.
Now is your chance to get in before the rest of the World realises the impact this huge investment will make to a tired Retail precinct that definitely has it's best days ahead.
For more information please contact Simon Viglino on 0404 525 373 or sviglino@vestapropertygroup.com.au
Property Features
Other
Land is 973.80 m²
4 Garage
Real Estate Agent